Our Philosophy
Verbal Ink's core philosophy as a company is built upon three key ideas: we pay living wages to all of our team members, we only hire U.S. based transcriptionists and translators, and we continually look for ways to give back to our staff, our customers, and our communities. These three ideas can be summed up quite simply: Let's make life simpler, easier, and nicer for everybody!
A small investment that pays big dividends.
At Verbal Ink, we pay our transcriptionists a living wage, even while keeping prices affordable for our customers. We don't do this out of self-righteousness or superiority - we do this because it feels good! And, it makes for great business. By paying our team a living wage, we're able to attract some of the top talent in the language service industry. This translates to impeccable transcript accuracy for our clients.
As consumers think more about the true costs of outsourcing labor overseas, and the fair and humane treatment of that labor, our decision to pay a living wage to U.S. based workers rings true. Our goal at Verbal Ink is not to become the "Walmart of transcription companies," keeping costs low by any means necessary. Instead, we make a modest profit that allows us to run a sustainable business while supporting hundreds of staff.
Though it may sound like a cliché, we really do want to make the world a better place. Providing wages that allow our staff to be self-sufficient is a small investment that pays big dividends. Our staff can speak to this the best - here are some examples of what a living wage has meant to them:
Amy, Colorado

"Working for Verbal Ink is, by far, my favorite job ever. I know that they value me, and I know that they feel the same way about their clients. I get to work on my own terms, while still being paid a living wage. The ability to set my own schedule and workload allows me to contribute financially to my family AND remain available to them when they need me.It's so nice to know that I'm working for a company that cares just as much about people as it does about the bottom line."

Chelsea, Indiana

"When my husband decided to go back to school to get his MBA, I knew that I had to find a way to help pay our family's bills. We had two small children, and I knew that I wanted to find something I could do from home. I did some research and learned that Verbal Ink was one of the top transcription companies to work for, so I applied and was accepted.

I cannot say enough good things about working with Verbal Ink. The staff has always been helpful with questions, timely in their communications, and Verbal Ink pays a fair rate. I have been able to adjust my workload based on the current needs of my family and Verbal Ink has been very accommodating. Overall I have been happy working with Verbal Ink and would recommend this company to anyone who is interested in the transcription field."

Elaine, Florida

"I have been working from home for almost nine years and have been with Verbal Ink for nearly six of those years. There really is no way to compare other transcription companies to Verbal Ink. Transcriptionists are treated like coworkers, not just a name on a contract. Working from home allowed me to homeschool my grandson and it gives me time to pursue other interests. I can take my lunch when I please and I don't have to dress up every day. I could even work in my jammies if I wanted to (the law firm I worked for might have frowned on that).

Kudos to JR and the staff for creating a wonderful working atmosphere for all of us. I'm looking forward to another six years - and more - with Verbal Ink."

Katie, Michigan

"Working for Verbal Ink has allowed me to make the dream of a harmonious work-life balance a reality. When I began working for Verbal Ink in 2007, I merely hoped to be able to make a living while staying at home with my young daughter. I had no idea how truly rewarding it would be, both personally and professionally, to have the opportunity to plan my work around my life and not the other way around. I cannot put into words how valuable it has been to take an active role in my children's early lives and development and still work steadily. The cherry on top is that it's been a true privilege to work with their caring and professional team of Account Executives and to know that I am contributing to a company that strives to help make the busy lives of its clients and employees more manageable."

Liz, Massachusetts

"There is no better company I've ever worked with than Verbal Ink. I have been a transcriptionist for them since April of 2010 and have never worked with a more friendly, outgoing, caring staff. From JR to the wonderful staff of account executives, it's clear that service to their clients, as well as their contractors, is their top priority. Everyone at the company is committed to the well-being of their contractors, and this includes paying a fair wage often above that at other companies I've worked for.

I have never had a negative experience working for Verbal Ink, and nor has there ever been a dull moment! I highly recommend their services to any potential and/or current client."

Mandy, Alabama

"After finishing college, my husband and I started our family and both worked outside the home. I struggled with the amount of time I was away from my family, but still wanted to help support them. I looked for quite some time for a job that would allow me to provide extra income for my family while still being available to meet all of their needs. Working as a transcriptionist for Verbal Ink was the perfect solution. Being able to work from home enables our family more financial freedom, while still allowing me to be the mother I want to be. I am coming up on my one-year anniversary with the Verbal Ink family and am already looking forward to being a part of it for many years to come!

I have been with Verbal Ink since March 2010. In that time Verbal Ink has become my all-time favorite transcription company. In all honesty, I adore this job. VI seems to really respect and appreciate what I do. Most don't realize how rare that is in this industry. Many seem to think that transcription is simply typing, but the crew at Verbal Ink seems to realize there is an art to it."

Pam, Virginia

"Not only do they pay me to do something I relish doing, but they pay a wage that I can actually survive on. My husband and I were in an auto accident five years ago which left him permanently disabled. The solid work availability and very reasonable pay allows me to work from home and still support us. I can't explain how much that means to me.

Verbal Ink is just the best company to work for. Working from home has allowed me to work when I want to day or night. If I need to stop work and get up and do something or take a break, I'm free to do so. I live in a very small town of around 300 people. Jobs are pretty scarce around here, so I can work to my heart's content without having to spend a lot of time driving to a job. I get my work online, get paid by direct deposit, so it's all very convenient. Working from home has allowed me to go to the activities of my 12 grandchildren more frequently. That has just been a big plus to me. I also have a lot of animals and love to garden, so I have time for those things too."

Robin, Nebraska

"The wage I earn from Verbal Ink pays for the feed for my animals, my trips to go see the grandchildren and just day to day expenses. I find the pay rate is generous for doing this work, but I love the work, so it doesn't seem like work at all."

Sam, Arkansas

"We have a small farm in rural Arkansas. It has been a blessing to be at home when a fence has come down and our livestock decided to see if the grass truly is greener on the other side of the fence, or the water company has decided it needs to make a repair right in the middle of our pen of hybrid wolves. Little day-to-day emergencies can be handled quickly because I'm at home.

I make the same amount of money working for Verbal Ink that I did when I worked as a secretary at the university in town. Actually, it averages out that I make more than when I worked in town, because I don't have to spend money on a wardrobe, gasoline for the truck, or lunches. For the same wage I was earning before, I can now work in a comfortable home office, with my window open, enjoying a cool breeze. It really just doesn't get any better than that."

Val, Washington

"After having lived and worked outside of the U.S. doing volunteer work for the last 30+ years, my husband and I found ourselves living in Seattle with our kids starting all over again a couple of years ago. We were both having a hard time finding work. We arrived right at the height of the economic crisis when everyone was losing jobs and it was tough going. Since I had a lot of experience in transcription, I started searching online for some possibilities there. Thankfully, I found Verbal Ink! That was over a year and a half ago, and I can say it's been great!"
Accuracy, security, and community.
Whether you're already a happy Verbal Ink customer, or you're considering having an audio or video file transcribed for the first time, you've probably noticed just how many different methods of transcription there are out there. The old standby is outsourcing - letting a transcription company send your confidential audio recordings overseas to be transcribed. Voice recognition software has been attempting to understand us for a while; crowdsourced transcriptions through the Internet seem to be the latest tech-y buzz. And of course, there's always the option of cancelling all of your appointments for the day and just doing it yourself.
Verbal Ink's transcription process, LocalSourcing, is different from all of these methods and unique within the transcription industry. With LocalSourcing, all work is kept in the United States and completed by actual humans. Security and confidentiality concerns are minimized, while prices remain low and customers get to do whatever they'd rather be doing instead of transcribing. LocalSourcing has many benefits; three of the most obvious are accuracy, security, and community.
Accuracy: Transcription isn't a menial task that can be given to just anybody. If you've ever tried transcribing your own recordings, you know that it takes quite a bit of brain power and concentration. By hiring transcriptionists that are native English speakers, we make it much more likely that the complexities of culture, terminology, and jargon are understood. We've written a great article about the need for U.S. based transcriptionists here. Also, since our transcriptionists live in all regions of America, they have a wide variety of accents and dialects - which makes it easier for them to understand and accurately transcribe voices with strong accents or dialects. LocalSourcing helps us provide impeccable quality and get your transcription right the first time.
Security: With crowdsourcing and outsourcing, you can never really be sure who's transcribing or translating your documents. At Verbal Ink, we know exactly who's handling your project - we talk with them every day! Each of our transcriptionists has undergone a thorough background check and signed a confidentiality agreement; additionally, there are strict rules in place for how data is handled, stored, and securely deleted. Verbal Ink consistently handles transcription projects that deal with highly confidential data, for a variety of corporate, academic, and government institutions. LocalSourcing helps us keep this information safe.
Community: Our transcriptionists and translators form a cross-country network that spans the United States. Some of them live in giant cities; some of them in rural farm towns. Whether they live in California or Florida, Mobile or Fargo, Verbal Ink's model lets us provide jobs for skilled American workers. We pay a living wage that allows us to attract some of the top talent in the language services industry. Just as importantly, that living wage allows our transcriptionists to reinvest in their own neighborhoods, strengthening both their local economy and our national economy. LocalSourcing helps us support our own community and hundreds of others.
Verbal Ink has used our LocalSourcing model since we began in 2003. It's allowed us to help thousands of customers share their stories with others; it's also allowed us to create hundreds of new jobs in the United States and emerge as a leader within the transcription industry. As we add new language services and features, we're certain that LocalSourcing will continue to have a positive impact.
We wouldn't go so far to say that outsourcing, crowdsourcing, voice recognition software, and doing it yourself don't have any benefits - but we do think that their respective limitations outweigh those benefits. The following chart, based on our thorough review of each transcription services model, provides a detailed comparison of each option against Verbal Ink's LocalSourcing model.
| | U.S. Based Workers U.S. Based Workers: If a transcription company doesn't disclose the specific country where their work is performed, there's a high probability that it's being outsourced. | Physical Offices Physical Offices: Many transcription companies list a business address or multiple locations that are virtual offices in an attempt to give the appearance of having a broader presence. | Accuracy Accuracy: A transcription company should offer a minimum 98% accuracy rate. Also, be wary of services that proof transcripts multiple times - often, this is because it wasn't correct the first time. | Clear Pricing Clear Pricing: You should know what your project will cost to transcribe, with no hidden fees or surprises, before you receive the bill. | Money Back Guarantee Money Back Guarantee: Every so often, mistakes may occur - and when they do, a company should want your satisfaction as a client. Don't settle for a company that won't stand behind the quality of their work. | Real Humans Real Humans: Voice recognition is still quite a ways off from providing highly accurate transcription and translation services. Some services may use this technology as a selling point, but we still think humans provide the most accurate language services at this point in time. | Dedicated Account Executive Dedicated Account Executive: Every transcription project is unique. Having someone that knows you, and knows all the details of your project, makes it far more likely that your transcript will be just the way you want it. | Living Wage Living Wage: It's important to know where your work is being performed. It's equally important to know how the people doing the work are treated and compensated. | Confidentiality Confidentiality: A non-disclosure agreement is just the beginning. Transcription companies also need to ensure the security and safety of your audio files and finished transcripts. | Background ChecksBackground Checks: Even some companies with U.S. based staff fail to require background checks or otherwise screen their team members. And for companies that outsource their work overseas? Really, really doubtful. |
| --- | --- | --- | --- | --- | --- | --- | --- | --- | --- | --- |
| LocalSourcing | | | | | | | | | | |
| Do It Yourself | | | | | | | | | | |
| Crowdsourcing | | | | | | | | | | |
| Voice Recognition Software | | | | | | | | | | |
| Outsourcing | | | | | | | | | | |
With your help, Verbal Ink helps others.
One of Verbal Ink's core tenets as a company is the idea of giving back - helping others, sharing, and trying to make the world just a little bit better. Sometimes this is as simple as really listening to what a customer needs, or returning transcripts "Wow... that's early!" instead of "oh... that's on time." Sometimes, it's a larger initiative, like reforestation or committing to renewable energy.
At the root of all of these efforts is one word: thanks. Verbal Ink is tremendously thankful for each of our customers and the opportunities that they provide for us to serve as a force of positive change.
It's fitting, then, that our customers inform the ways that we show our gratitude. Each week, Verbal Ink highlights one of our clients' favorite charities on our website. We also donate a portion of our revenues to that charity.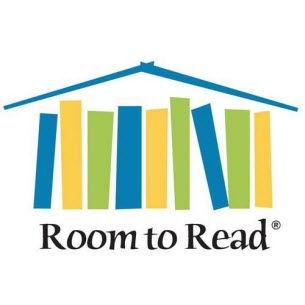 This week, Verbal Ink is donating to Room to Read - thanks to our friend Karen B. for the great suggestion!
Room to Read envisions a world in which all children can pursue a quality education, reach their full potential, and contribute to their community and the world. To achieve this goal, Room to Read focuses on two areas where they believe they can have the greatest impact: literacy and gender equality in education.
Here are some of the other ways that we say thanks:
The Verbal Ink Transcription Services Scholarship: Each spring, Verbal Ink awards a $1500 scholarship to a graduating high school senior or college freshman. The scholarship is renewable each year for up to four years.
Client Appreciation Trees: As part of our client appreciation program, we've worked with The Trees Remember to replace fire-damaged trees in Shasta-Trinity National Forest. So far, we've planted over 1,100 trees.
Renewable Energy: Verbal Ink is offsetting 100% of its electricity usage with Green-e Certified American Wind credits . These credits allow us to offset approximately 200,000 kilowatt hours of electricity each year, with an expected environmental impact equivalent to planting 750 trees.
The Verbal Ink Story
In January of 2003, I took a job transcribing documentary footage for a production company. When that project ended, I realized how much I enjoyed learning about a subject that I knew almost nothing about, and wondered if there might be a larger market for transcription services. I decided to take a chance - and in June of 2003, I started my own transcription company, eScriptionist.
Read the rest of our story >
Get Started Now—Call (877) 9-VERBAL
Sign Up